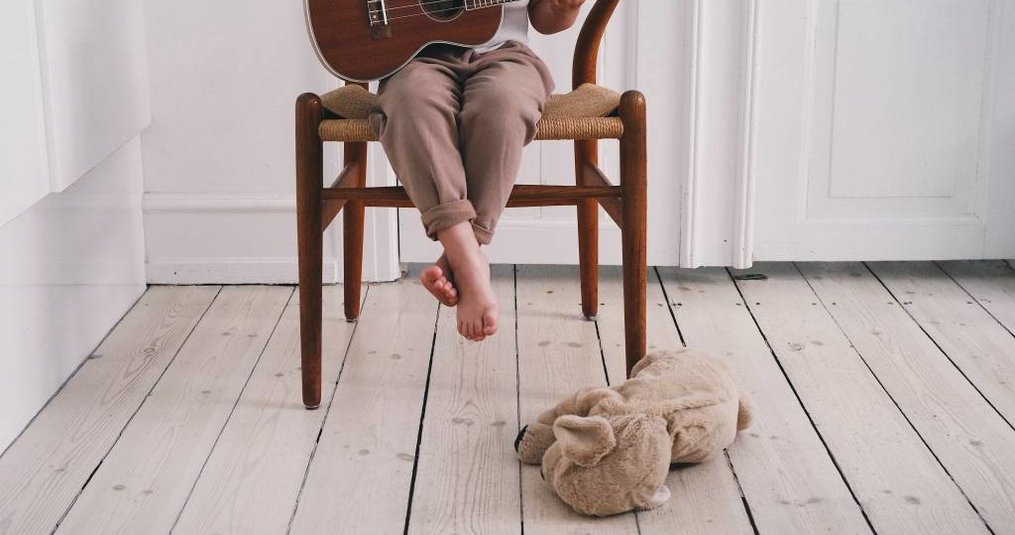 Copenhagen. Our forever favorite city. A home away from home
The undeniable coolness of the people and the city itself, keeps us coming back every year.
This time we took our girls to the Botanic havn, hung around in our pretty apartment. Played some ukelele.  
Discovered the best cinnamon buns and paid a visit to the Picasso exhibition in the beautiful and inspiring Louisiana Museum.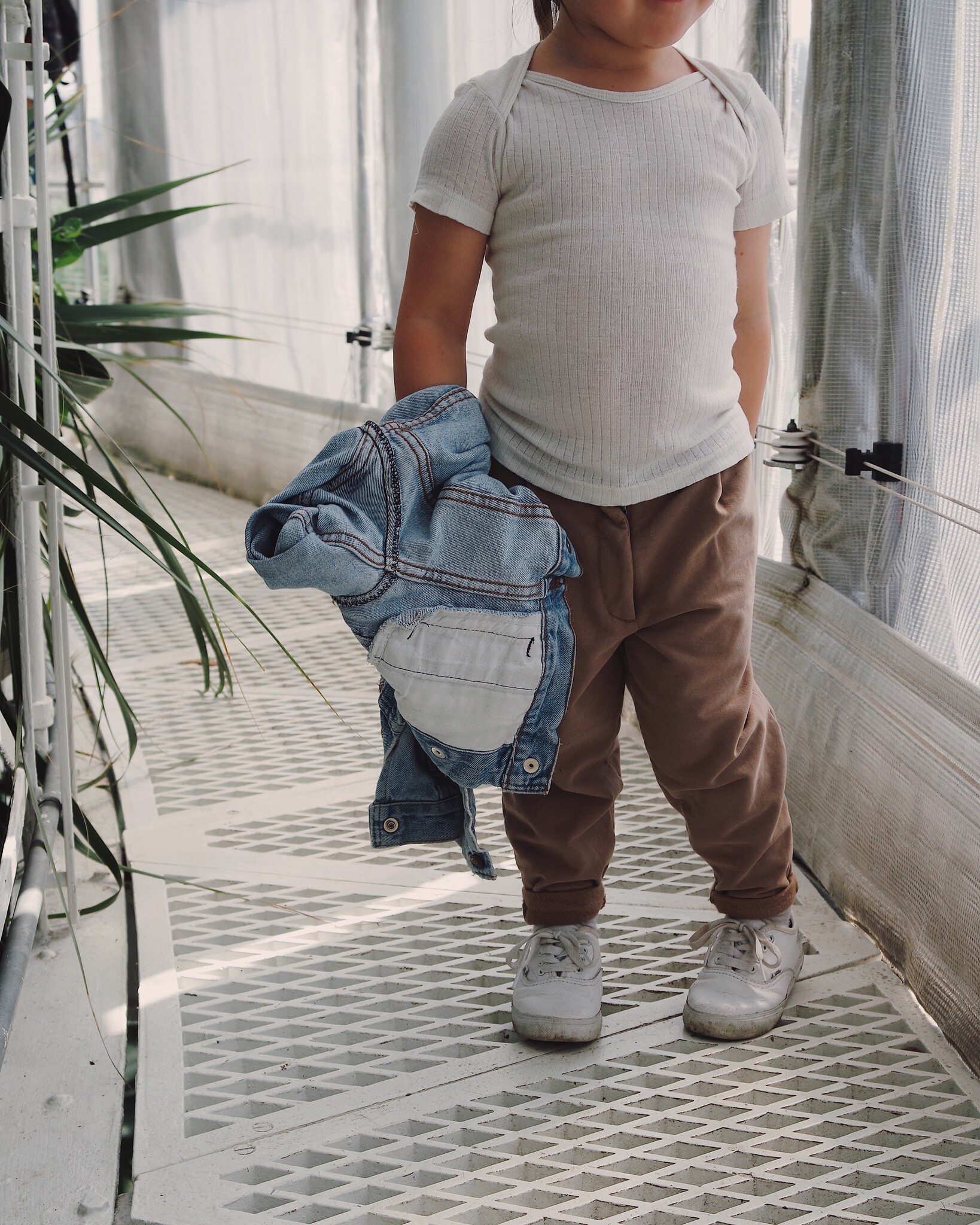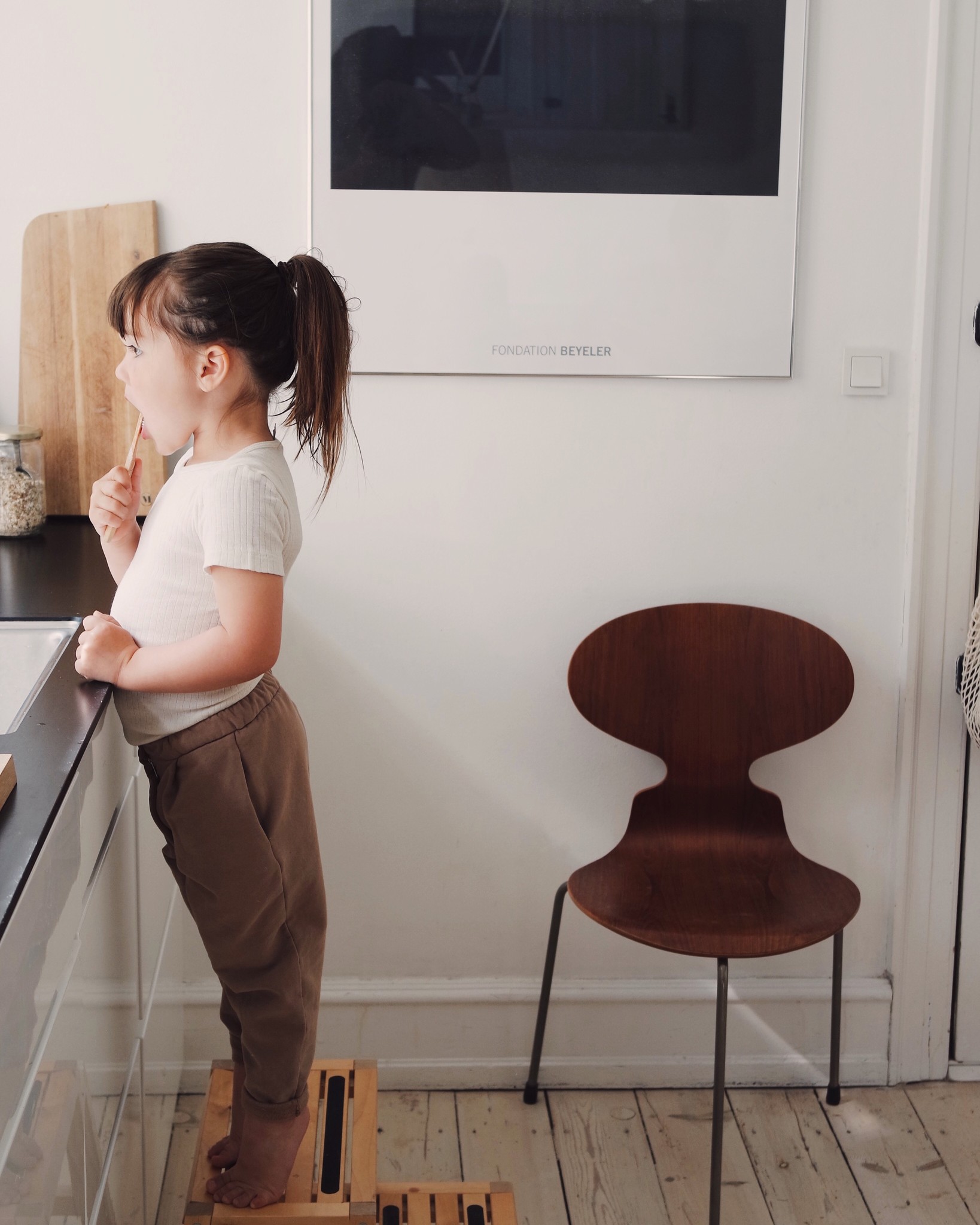 Lovis is wearing the cropped chino Brownie, you can find them here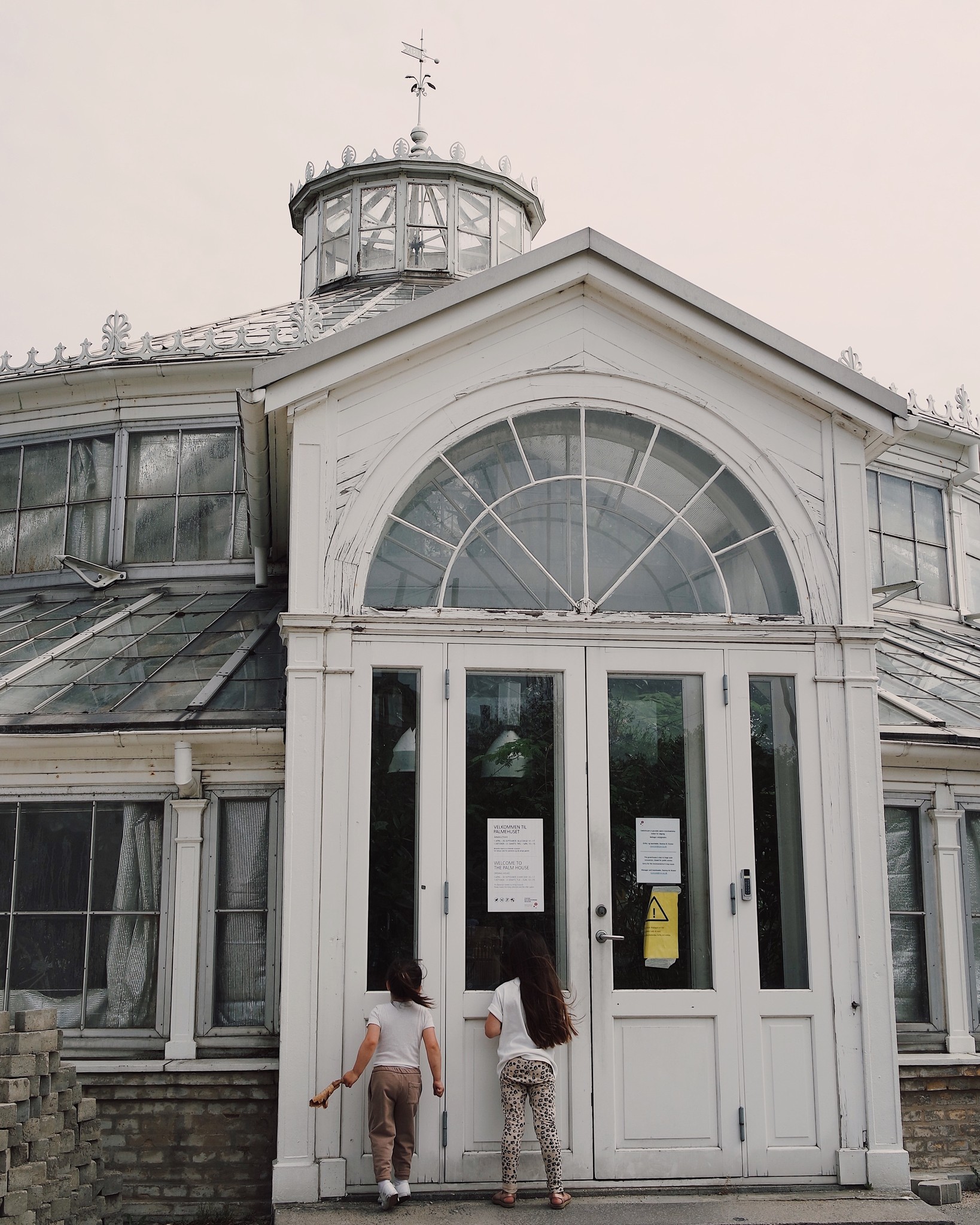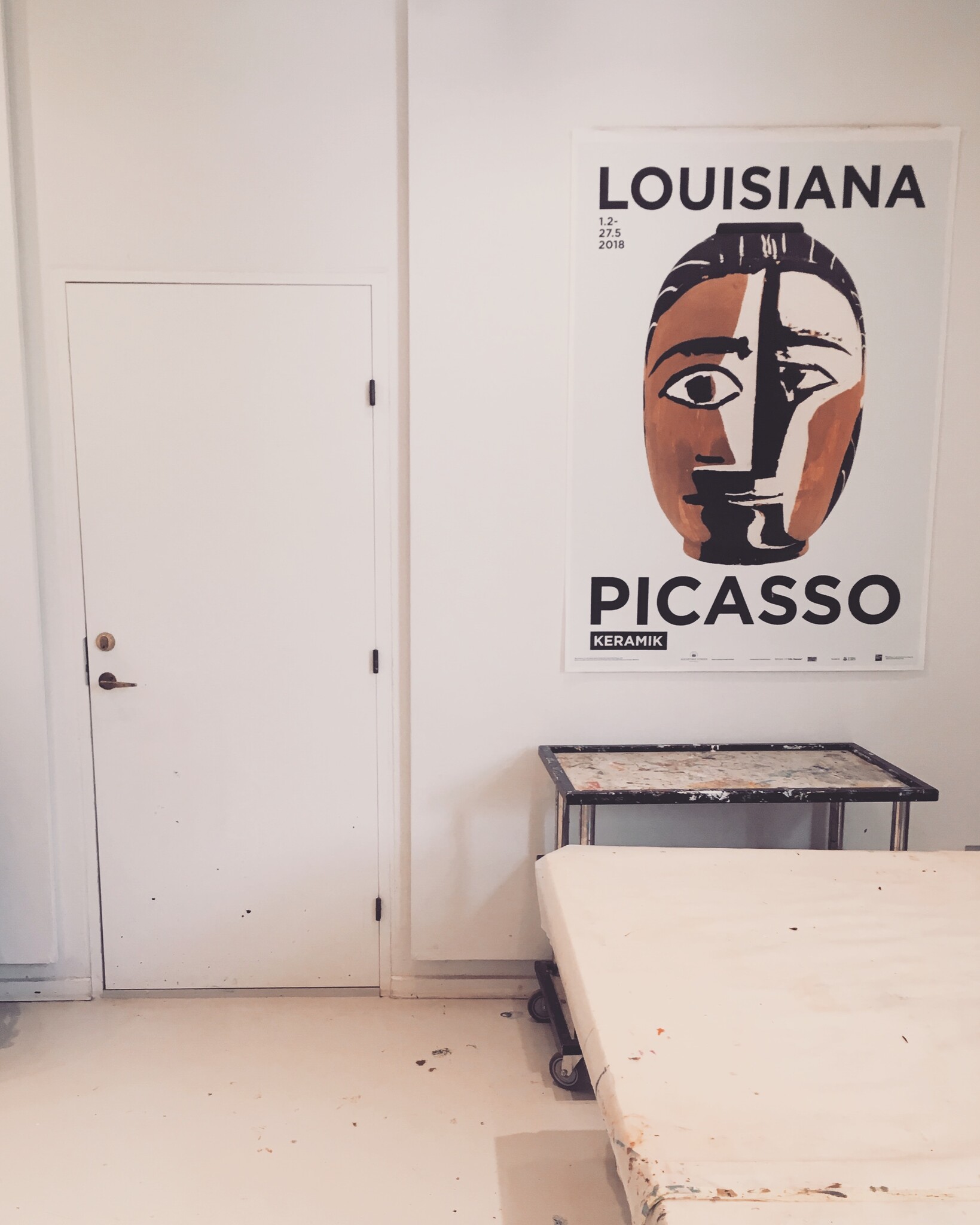 Things to do with kids in CPH | We kept it very low key this time and these were our highlights as a family:
1. Botanic Havn; a beautiful inspiring place surrounded by a huge outside garden, for the kids to run around + a tiny coffee van for the papa's & the mama's.
2.  The Juno Bakery. The best (cinnamon) buns. The ones with cardamom were my favorite. Right across from the bakery there is a nice playground with picnic tables. So bring your coffee and your delicious buns and let the kids play.
3. Louisiana museum.
At Louisiana the children have their own area in the museum, Louisiana Børnehus. This three-storey Children's Wing offers open workshops every day, where children from 4 to 16 can paint, draw, sculpt - and explore artists' and architects' working methods and expressions. 
All activities for children are based on the museum's current exhibitions and Louisiana's Collection. The various activities are organized and conducted by Louisiana's arts professionals. PANDURO is sponsor of materials to Louisiana's Children's Wing. Activities are on from 11-17.30, the Children's Wing closes at 18. You can follow The Children's Wing on Facebook.
4. Jaegerborggade. Our favorite shopping street. Vintage restyled Levi's denim at Perfectly worn, coffee at The coffee collective across from the the best playground. Pizza's at Stefanos. Ceramics and beautiful prints at The vanishing point studio.